Cooby View has a lovely rural atmosphere and is set on a 100 acre property which fringes on Cooby Dam. Located on the doorstep of the beautiful Garden City of Tooowoomba. Ideal for those who want to get out in the country away from it all for a short break.
Whether you wish to go bush walking, bird watching, horse riding or just relax around the pool, this is a great place to unwind and enjoy the serenity of the bush setting.
Plenty of Australian native animals including kangaroos and an abundance of bird life.
Visiting Cooby View is a fun farm experience where your family can spend quality time together interacting with the animals.
Cooby View has a variety of animals which include horses, chooks, birds, & sheep. The farm experience is a great outdoor hands-on learning experience for children and adults and helps kids connect with animals.
Animals teach children life skills and an appreciation for nature. You are welcome
to help care for and feed the animals during the morning &/or afternoon rounds.
What would you like to do…
Farm Stay
Farm house exclusive to guests
BBQ under large pergola
Linen & towels provided
Fully equipped kitchen
Tea & coffee facilities


Private heated swimming pool


Farm animals
starting at
$220
per night
Horse Riding
Led rides
Horse experience
Equine therapy
or Bring your own horse
Agistment
 Long term & short term agistment available
All paddocks have shade trees
Use of sand roundyard & small arena
Free range trail riding
Plenty of carparking & easy access
Part time care available
Great Times
at Cooby View
"We had a magical time at Julie's property. Plenty of space for a group to spread out or to hang out together, amazingly picturesque views, comfy beds! Julie's hospitality really made it a special trip though, I loved that my son got the chance to feed the animals every day, and we all loved treating the horses with carrots. Nice touches were things like extra towels for the pool, being able to use the washer and dryer, the huge couch, board games and DVDs, and the nespresso machine. Can't wait to stay again, will definitely bring
lots of carrots with us!"
                                                                          – Jamie
"This place is super relaxing and has all the amenities you need for a comfortable time away. We loved the privacy, pool and star gazing around the fire at night. Julie, the host, is friendly and accomodating. The horse experience was brilliant—the kids and adults all had a wonderful time with the animals.
We hope to return one day."
                                                                      – Melissa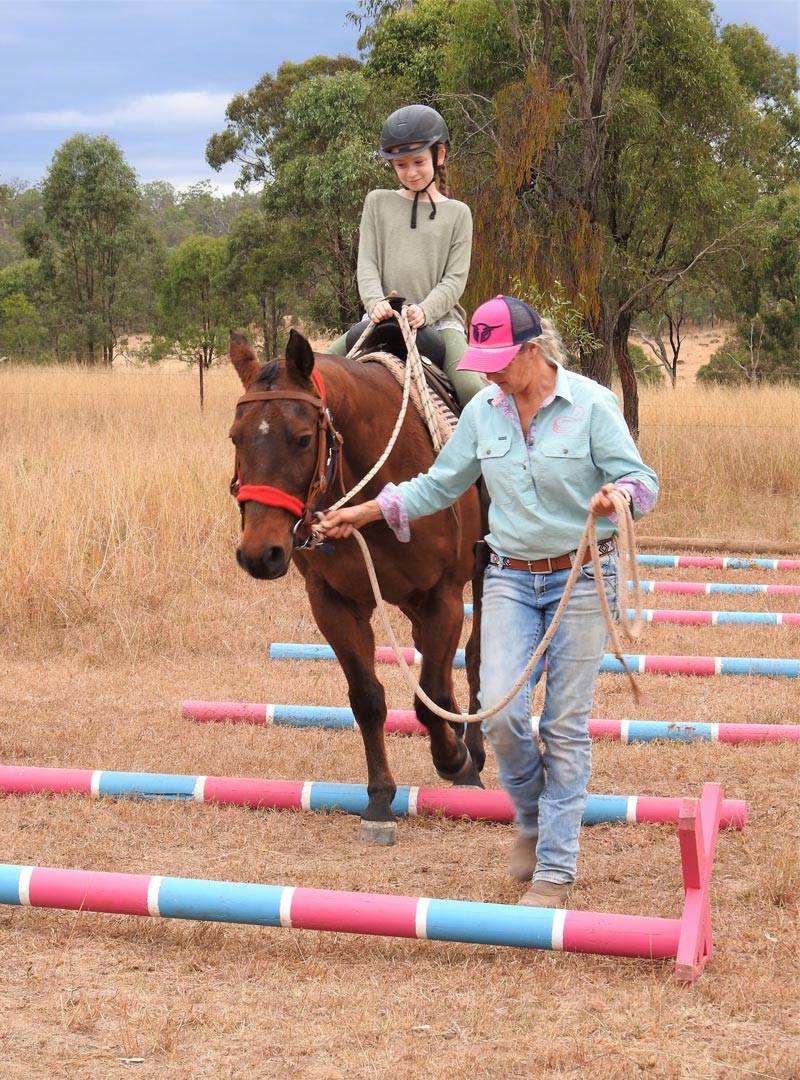 "Cooby Farm is 5/5 stay. It's quite amazing. The house is excellent, roomy with good beds. The outside though is magic. Beautiful surroundings and the patience and kindness Julie showed our children was lovely. Feeding the horses twice a day was a real highlight. Lovely cafes and pubs nearby too. No doubt we will remember this weekend for many years to come."
                                                                           – Kate